Low Back Pain Relief in Atlanta, GA

Lower back pain is also known as lumbar pain is a common complaint that we hear at Century Center Chiropractic in Atlanta. Under the care of Dr. Jared Simon, however, patients are able to experience all-natural pain relief and low back injury treatment. We recommend you visit our chiropractic for a comprehensive exam to get to the source of your lumbar pain.
Dr. Simon, our leading chiropractor in Atlanta, GA, has served patients throughout the Atlanta area including Tucker, Brookhaven, Chamblee, Decatur, and Buckhead for over 25 years. Dr. Simon has developed an outstanding treatment program for patients seeking all-natural back pain relief.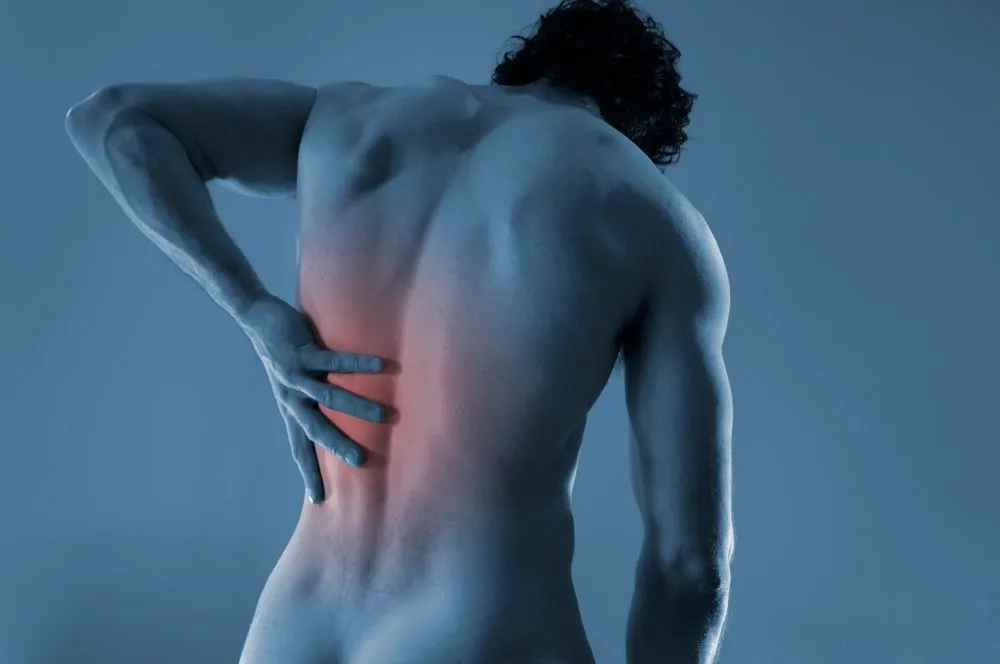 In addition to using natural and effective lumbar pain treatment, our chiropractor can also help you avoid experiencing low back pain in the future. Sound good? If so start by learning more about the causes and treatments we offer for lumbar pain.
Common Causes of Lumbar Pain
Visit our Atlanta chiropractor for immediate and long-lasting low back pain relief. Century Center Chiropractic provides ideal treatments for your lower back pain. Dr. Jared Simon uses a natural approach for low back pain relief, which includes gentle chiropractic adjustments to your spine. When your spine is aligned correctly, your lower back pain is alleviated. Dr. Simon not only removes your lower back pain, he also eliminates the reasons for your discomfort.

Lower back pain may be caused by such things as:
Degenerating discs that reduce the cushioning between the vertebrae in your lower back
Slipped discs that have exited the space between the vertebrae and are pressing on nerves
Subluxations of the vertebrae that have shifted out of alignment and are pressing on nerves
Car accidents that have impinged nerves, strained muscles or moved vertebrae out of position
Poor posture which has created stress on the nerves of your lower back
Genetic conditions such as scoliosis which place undue stress on the vertebrae, muscles and nerves in your back

A lumbar pain of the lower back area takes shape for a variety of reasons. Poor posture is a leading cause of lumbar pain. This is commonly due to constant slouching or a misaligned musculoskeletal system. You may also experience lumbar issues caused by poor ergonomics in the workplace. This can result from sitting incorrectly at a desk or when using a computer keyboard.
You can also injure your lower back by bending and lifting heavy objects while putting excessive strain on your back instead of using your leg strength. Sports injuries and auto accident injuries are other common causes of lumbar pain. If you have been hit when playing sports, or suffered from the impact of an auto crash, this can put your lower back under extreme stress. Fortunately, we can help you by offering holistic chiropractic treatments.
Diagnosis of Lumbar Pain
When you visit Dr. Simon at Century Center Chiropractic he will start by performing a comprehensive evaluation of your lower back. Using advanced diagnostic methods including digital x-rays as necessary, he can determine the source of your lower back pain. Whether you are suffering due to inflamed muscles, herniated discs, muscle sprains, or nerve pain, our chiropractor can provide you with necessary treatment.
Chiropractic for Low Back Pain Treatment in Atlanta
If you are searching for alternative low back pain treatment options in Atlanta, Century Center Chiropractic is your ideal health center. Our low back pain treatment approach values your body as a whole. Our chiropractor desires to heal your lower back pain and restore your body's health.
To treat lower back pain we begin with a chiropractic adjustment. This realignment of your spine and musculoskeletal system helps reduce inflammation and swelling of your lower back muscles. This also takes the pressure off of muscles and nerves, a condition that can lead to lumbar pain. If you are struggling with a lower back injury, an adjustment will increase the circulation and aid in the natural healing of your injury. By getting a chiropractic adjustment on a routine basis, you can help protect your lower back from reoccurring injury and pain.

Dr. Simon expertly adjusts your neck and back to alleviate lower back pain and stimulate your body to heal itself. When your spine is in the correct alignment, your body functions improve. For instance, circulation enhances which encourages healing in your low back; nerve signals increase so your body moves more fluidly and without pain; digestion improves so your body receives the proper nutrients and continues to boost your overall health. If you are recovering from an injury, our low back pain treatment plans reduce inflammation and help you build a stronger core. We focus on improving your strength through corrective exercises that you perform at home. We also show you postural changes to support a healthy spine and avoid future low back pain complications.
Schedule Lower Back Pain Relief With Dr. Simon Today
You experience an immediate reduction in low back pain, plus Dr. Simon reduces long-lasting complications. As our Atlanta chiropractor ensures your spine is in the best alignment for your health, you will be delighted with the results that extend beyond low back pain relief and into improved well-being. If you are an Atlanta resident or live in the surrounding areas, we would enjoy speaking with you about our low back pain treatment options. Our chiropractic approach is gentle, effective and natural. For answers to your questions, or to schedule your first appointment, please call us today at (404) 634-1669
Call Now for New Patient Special

$40 First Time Visit
Consult + Exam + X-Ray