Physical Therapy Along with Our Trusted Chiropractor in Atlanta
At Century Center Chiropractic, we take great pride in being your go-to chiropractor in Atlanta and the surrounding communities. Our very own Dr. Jared Simon provides only the highest standard of care to each patient, working to develop custom-tailored treatment and pain management programs to suit their unique needs. Often times, as part of our treatment, we recommend physical therapy in conjunction with our chiropractic methods and therapies.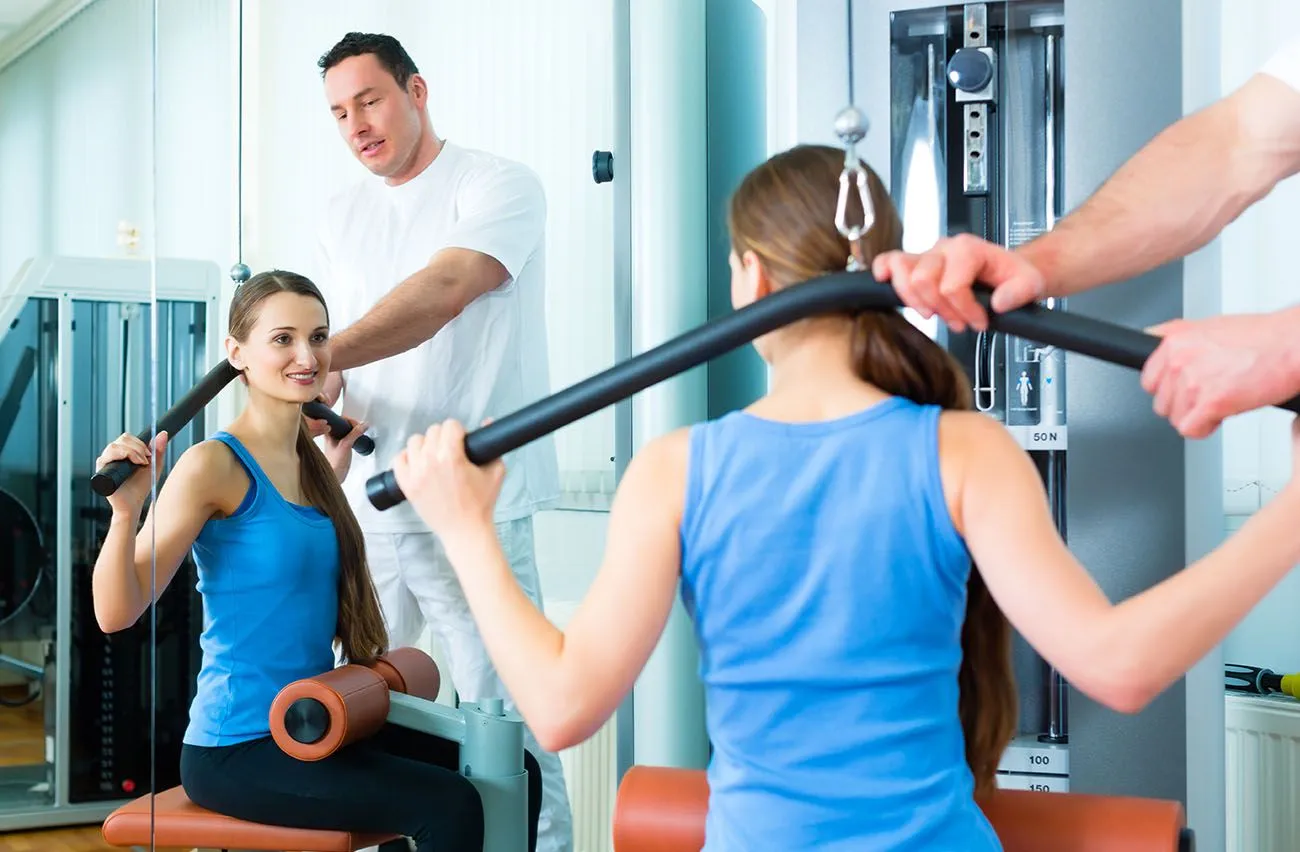 Benefits of Physical Therapy
Specifically, physical therapy in our office allows us to utilize therapeutic and proven procedures that can help you find relief from your symptoms and promote the body's own natural healing processes. Specifically, physical therapy utilizes non-invasive, drug-free, and natural methods (much like chiropractic care) to reduce inflammation, relax muscles, and prevent ongoing problems such as muscle spasms. When used in conjunction with chiropractic care, physical therapy can help speed up your recovery and improve your overall health and wellness in the process.
Physical Therapy for Chronic Pain and Car Accident Injuries
There are many ways in which physical therapy can help with a medical condition or specific injury you've experienced. For starters, those who are suffering from chronic pain, such as back or neck pain, may benefit greatly from our physical therapy services. Specifically, physical therapy can help to treat and relieve symptoms related to conditions like carpal tunnel syndrome, tendonitis, plantar fasciitis, and even sciatica. This is done by soothing tense muscles and working to improve the body's range of motion, as well as promoting oxygen and blood circulation to promote healing.
Car Accident and Sports Injuries
In addition to chronic pain conditions, physical therapy can also be effective in treating injuries related to a car accident or sports incident. In the case of car accidents, whiplash tends to be the most common injury that can benefit from chiropractic care and physical therapy. When you experience whiplash, the tendons and muscles surrounding your spine become torn and damaged. Physical therapy services work to restore function to your damaged tissue and relieve pain while reducing stiffness that can affect your range of motion.
Furthermore, if you've recently been involved in a sports injury or even a workplace injury, such as a slip-and-fall, we may recommend physical therapy as a means of relieving your chronic pain. Our chiropractor in Atlanta, along with the rest of our skilled and experienced team, can assist you in finding a treatment and symptom management plan that best suits your needs. And with natural chiropractic care and physical therapy methods, we can do this without the need for invasive procedures (such as surgeries) or risky prescription medications with potential side effects.
Request Your Appointment With Our Chiropractor in Atlanta
If you're suffering from neck pain, back pain, or have recently been involved in an accident, don't put off scheduling your appointment with our chiropractor in Atlanta. Century Center Chiropractic is here to help you find relief. Contact us at (404) 634-1669 to find out more about our services offered.