Natural Pain Management Clinic Atlanta, Georgia
Holistic Pain Clinic and Musculoskeletal Discomfort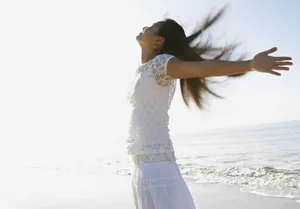 Millions of people are plagued with back pain and other types of musculoskeletal discomfort -- many of whom live in the Atlanta area. Here at Century Center Chiropractic, we are committed to offering our patients natural pain management services that will alleviate symptoms and establish a foundation for a lifetime of wellness. We believe that most types of back pain are not only manageable, but also preventable.
Traditional pain management techniques merely mask symptoms, leaving the underlying condition intact. At our office, we provide pain management from the inside out. We start by assessing the source of your pain -- usually through a complete diagnostic screening. We will then create a personalized course of treatment to help you return to health and pain-free living.
Our techniques combine a number of holistic services for natural healing. We may base you treatment plan around chiropractic care, which uses manual manipulations of the spine to relieve subluxations and restore natural alignment. Depending on the type of pain you are experiencing and whether you have any underlying injuries, we may also recommend heat and cold therapy, electric muscle stimulation, hydro massage and therapeutic exercises that you can perform from home to alleviate symptoms and speed the healing process.
Fibromyalgia, Sciatica, & Scoliosis Relief Atlanta
Pain Management Techniques and Holistic Healing
Some of our patients experience back pain, headaches and other discomfort as a result of specific underlying conditions, such as scoliosis. Our Atlanta chiropractor is trained in identifying the presence of musculoskeletal health conditions that could be contributing to ongoing discomfort.
Sciatica, for example, is a common complaint among patients who have an injury or other condition that is causing irritation to the sciatic nerve. Though sciatica itself is not a health condition, it is a way of referring to the types of tingling, burning, numbing and painful symptoms that can occur in the lower body as a result of sciatic nerve irritation. With gentle, targeted chiropractic treatment performed on a regular basis, the symptoms of sciatica may resolve in just a few weeks.
Fibromyalgia is another frequent cause for ongoing musculoskeletal pain. Fibromyalgia patients typically experience tender points in the muscles and joints all over the body. Though there is no cure for the disease, visiting our Atlanta chiropractor for regular pain control can help manage symptoms and make day-to-day life a more comfortable experience. We have a variety of therapies that are considered effective in managing pain for fibromyalgia patients.
If you are experiencing back and neck pain, joint pain, muscle aches or recurring headaches, you may not have to resort to medications for treatment. Similarly, if you suspect that you or your child may have an underlying health condition, such as fibromyalgia or scoliosis, do not let the condition go untreated. Instead, entrust your care to the Atlanta chiropractor who offers natural pain relief and may be able to help your body heal and repair itself from the inside out.
Contact us here at Century Center Chiropractic to schedule your appointment today. We look forward to meeting you soon!