Treatment From Our Neck Pain Chiropractor in Atlanta, GA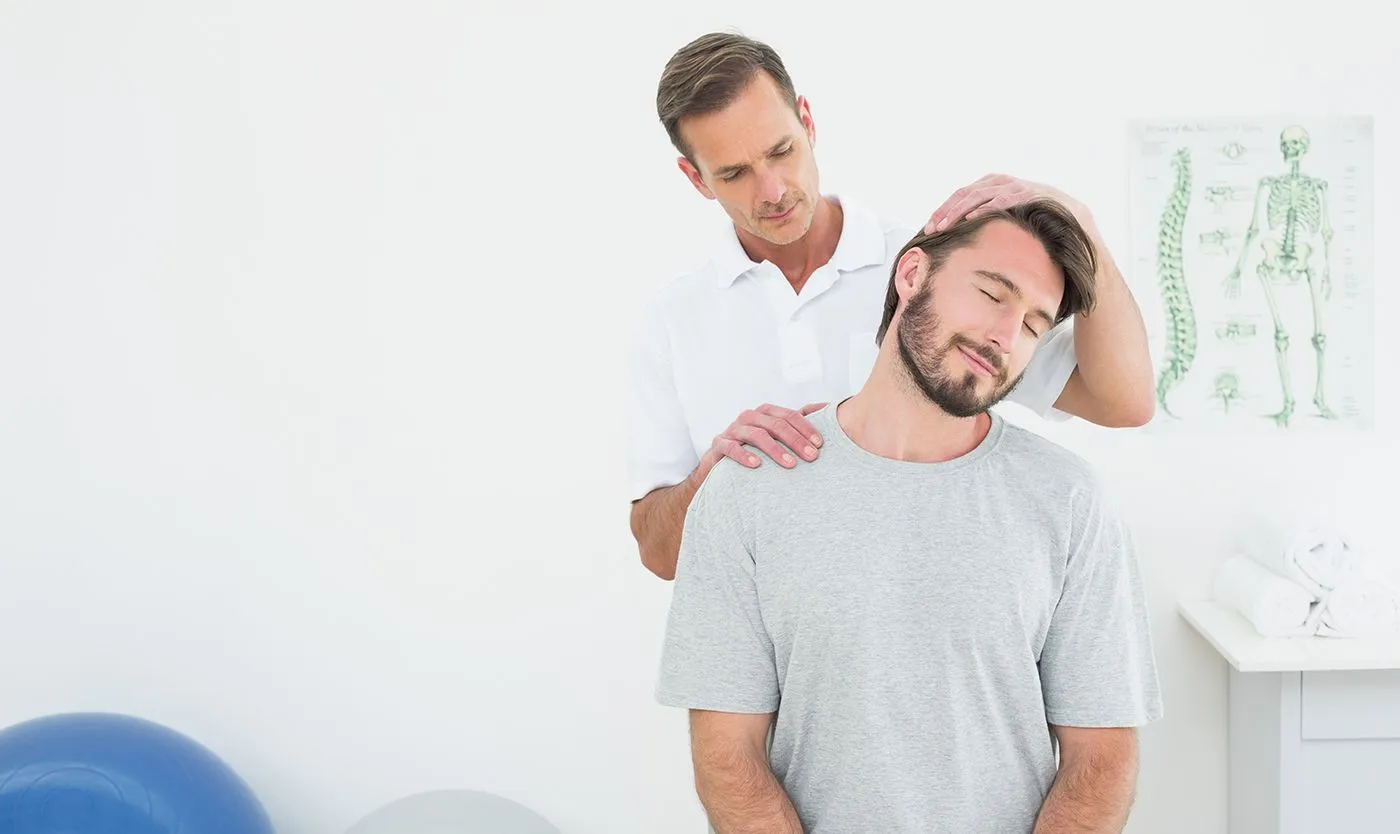 The more you understand about the neck and neck pain, the more likely it is you will carefully choose a chiropractor to help you resolve your neck pain issues. We believe you'll choose Dr. Jared Simon and our team at Century Center Chiropractic. But why is a choice of a chiropractor so important? It involves the critical role the neck plays in your physiology.
Understanding the Role of your Neck
Many don't fully recognize the important role the neck plays in our day-to-day lives. The neck starts at the base of the skull and extends for only seven small vertebrae. Yet, it carries the weight of our heads, on average about 12 lbs. Not only does it carry that weight but it allows movement in almost an unlimited amount of directions. It also supports veins and nerves that connect the body with the brain and it facilitates supplying oxygen to our lungs and bodies. Until something that causes neck pain occurs, it can be taken for granted.
General Causes of Neck Pain Your Atlanta Chiropractor Looks For
There are several typical causes of neck pain that your Atlanta chiropractor at Century Center Chiropractic will investigate.
Trauma from Injury or Accidents - These are common forms of neck injuries that include whiplash; the sudden movement of the head back and forth. If you are experiencing pain following an accident or injury while playing sports or after being involved in an automobile accident, it is important you let us know right away.
Degenerative Disorders and Diseases – Simply put, as we get older, some of our parts can wear out. This can lead to osteoarthritis, spinal stenosis, and degenerative disc disease. The good news is while these disorders can be painful, there can be relief and even regeneration with proper chiropractic care.
Lifestyle - Poor posture, poor work or school habits, overloading book bags, being overweight, poor nutrition or not giving enough credence to stress and emotional tension in our day-to-day lives can many times contribute to the development of neck pain. These factors can be treatable and corrected with chiropractic care from Century Center Chiropractic.
What to Expect During Your Chiropractic Examination
Our Atlanta chiropractor, Dr. Jared Simon, has spent years studying the neck and spine. Additionally, he has spent almost 25 years putting his knowledge into practice resolving the neck pain of patients throughout the Atlanta metro area including Buckhead, Decatur, Chamblee, Brookhaven and Tucker. It all starts with an initial examination. We will discuss the situation leading up to your neck pain along with questions about your lifestyle. We will also conduct range of motion and reflex tests and likely have x-rays taken. At that point, the doctor will determine the likely core cause of your neck pain and prescribe a treatment plan. If you are currently in pain, treatments can begin immediately. While many patients find some relief after an initial treatment, our goal is to permanently resolve the issue.
Make an Appointment Today for Neck Pain
There is no need to live with neck pain when a call to Century Center Chiropractic can put you on the path to recovery. Call us at (404) 634-1669 and ask about our new patient special. You will get an initial exam, consultation and x-rays for just $40. We want you to discover the benefits of chiropractic care today. Century Center Chiropractic is located at 1758 Century Blvd NE in Atlanta, GA.