Success Stories at Century Center Chiropractic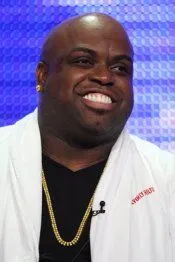 Cee Lo Green

"Dr Simon is an important part of 'my team'. When I'm in town I make it my business to get in to see him. I can always anticipate leaving his office pain free".

"His bedside manner and sense of humor makes it a very relaxed and pleasant experience. I've tried other Chiropractors and Dr Simon is simply the BEST" !!
---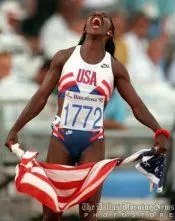 Gwen Torrence '92,'96,'98 Olympian 200m Gold Medalist ('92) 100m Silver Medalist ('96)
"As a former 3-time Olympian, I thought my injuries were over. I retired in 1997 from track and field, and have not felt the pain from leg injuries since until 2 months ago I experienced pain starting in my lower back thru my buttocks and down my entire left leg.

I found Dr. Simon on the internet after 2 unsuccessful doctors. With his experience, knowledge, and positive outlook, he had me out of pain in a week and a half. I could barely walk when I came into his office. I was having spasms through the night, waking up screaming from the pain.

I could wear heels 2 weeks later thanks to Dr. Simon's commitment to relieve my pain. Where were you, Dr. Simon, when I won my Gold Medals???...Dr.Simon, you are the BEST!!!"
---
Atlanta Pain Management Clinic
Senior Chiropractic Care Video Testimonial
---
"I fell off a high stool and it re-arranged my whole body. My first impression of chiropractic medicine was skepticism, but I felt very comfortable with the doctor and office staff. My results were wonderful. Dr. Simon has a great bedside manner and he has a genuine caring for his patients."

P. Coleman
---
"I had migraines that were agonizing. My first impressions of chiropractic medicine at Dr. Simon's office were GREAT! I was nervous at the thought of someone popping my neck, however, I was quickly put at ease by the amusing and knowledgeable demeanor of Dr. Simon. My headaches have reduced dramatically, not only in amount but in severity as well."

E. Sexton
---
"For one year! To the point of not being able to walk and sometimes unable to sit. I was frightened at first. I wanted so badly for something to work and chiropractic medicine was an untried avenue. My pain was severe, so it took a little time and patience. I got a little antsy but I continued and it began to pay off in big ways. To the point where I could exercise and do all of the things I wanted to do without pain."

S. Higgs
---
"Pinched nerves in neck and lower back. I woke up one day two years ago and couldn't move without sharp pains throughout my back. My treatments have been STUPENDOUS!!! I hardly ever get sick any more and I used to get sinus infections all the time because of the pinched nerve in my neck."

J. Baker
---
"I had lower back pain and neck pain for several years. My first impression came from the intro session. I felt comfortable immediately with Dr. Simon. I felt he knew what he was talking about and was excited about it. Before I started I wasn't able to stand or walk for long periods of time without extreme pain. Also, I constantly had knots in my shoulders from stress. Since I've been coming to see Dr. Simon, I haven't had to take any pain killers. I've been headache free and feel great even after hours on my feet."

B. Congdon
---
"TMJ, neck pain, lower back pain. I had extreme jaw pain for almost 10 years, neck and lower back pain for 5 years. My pain became so constant that I was taking Tylenol on a daily basis. This of course, did not make the problem go away. Dr. Simon and Christie have been wonderful from the beginning. Most importantly, they've always been so accommodating to my crazy schedule. Dr. Simon has Rocked my World! I no longer function in pain every day and my jaw problems have decreased significantly. Life is much easier!

H. Moore
---
"Extreme pain in the neck and left shoulder. Re-occurring sore throat and left side hip pain. I immediately felt at home. Christie was very warm and caring and very important, they understood my crazy schedule. My results were excellent. Initially I was coming 2-3 times per week, now we're down to twice a month! I also attended about 8 sessions with a physical therapist at Piedmont. The two combined treatments have left me feeling better both physically and mentally. Now I know how to help myself.

J. Sullivan
---
"I had vertebrae degeneration, especially neck; gradually resultant misalignment and pinched nerves. The people in Dr. Simon's office were pleasant and easy going. I appreciated the amount of time Dr. Simon spent in our preliminary meeting. And a final observation, the spine-ulator was festive!

T. O'Shea
---