Century Center Chiropractic
Your Atlanta Chiropractor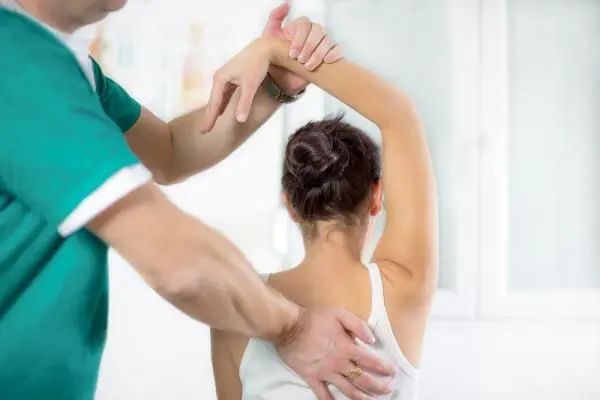 At Century Center Chiropractic we heal a range of injuries using natural methods that are proven to work. If you are new to chiropractic, you may want to know how it works. We are excited to inform you about the types of chiropractic adjustments we offer, the benefits of chiropractic, and what sets us apart from other chiropractors.
Why Choose an Atlanta Chiropractor?
Chiropractic adjustments are not only effective for managing pain and inflammation, they are all natural. If you are tired of taking medication that masks your pain, and want to heal fully from your pain, we can help. In our adjustments we seek to get you back to an optimal state of wellness, where you experience full health and remain free of disease.
Our care is preventative and whole-person in approach. We begin with a full consultation and take x-rays if we feel it is necessary. In addition to checking your physical health, we perform neurological and orthopedic evaluations. We can then show you precisely where you are injured and discuss how our specific adjustments can correct your injuries, something that sets us apart from others.
We always start with a couple of adjustments to see how your body responds. Once we know how you are responding to treatment, we will tailor our healing plan to deliver the fastest results and get you well.
At Century Center Chiropractic, we take an integrated approach to chiropractic care. We incorporate different healing modalities that work in synergy with chiropractic adjustments to speed healing and eliminate pain. In addition to spinal manipulation, we may add in motion palpation, hydro massage therapy, physiologic exercises, or physical therapy.
Treatments Our Atlanta Chiropractor Offers
Motion Palpation - This is a diagnostic technique used to locate joint dysfunction and subluxations within the spinal column and extremities.
Activator method - The activator tool allows us to make adjustments with precision and targeted force. If you suffer from cervical spine subluxation, we may use the activator for its subtle power.
Manual diversified adjustments - Hands-on adjustments are an old, proven way to heal injuries and remove the nerves of interference.
Thompson Drop Technique - By incorporating a drop table and transferring the force by which the table is dropping to your joint, you may experience better flexibility, strength, performance and relaxation.
S.O.T. - Sacro-Occipital Technique (S.O.T.) is ideal for treating misalignments in the extremities, pelvis, and cranium.
Upper Cervical Specific - This technique focuses on removing nerve interference between the brain and body so your body can function at it's best, restoring function near the brain stem and upper cervical spine.
Gonstead Technique - Based on the idea that a misalignment in one vertebrae pulls others out of alignment, Gonstead is a comprehensive spinal adjustment technique. It is ideal for treating back and neck pain.
Flexion distraction method - Suitable for treating leg and low back pain, this method uses a traction table to make adjustments and restore the alignment and length of your spine.
Contact Our Atlanta Chiropractor
If you are in pain, why not take the first step to get well today? Call our Atlanta chiropractor at (404) 634-1669 or make an appointment via our online form. For a limited time, you can take advantage of our $40 new patient special. Receive your initial consultation and up to two x-rays.